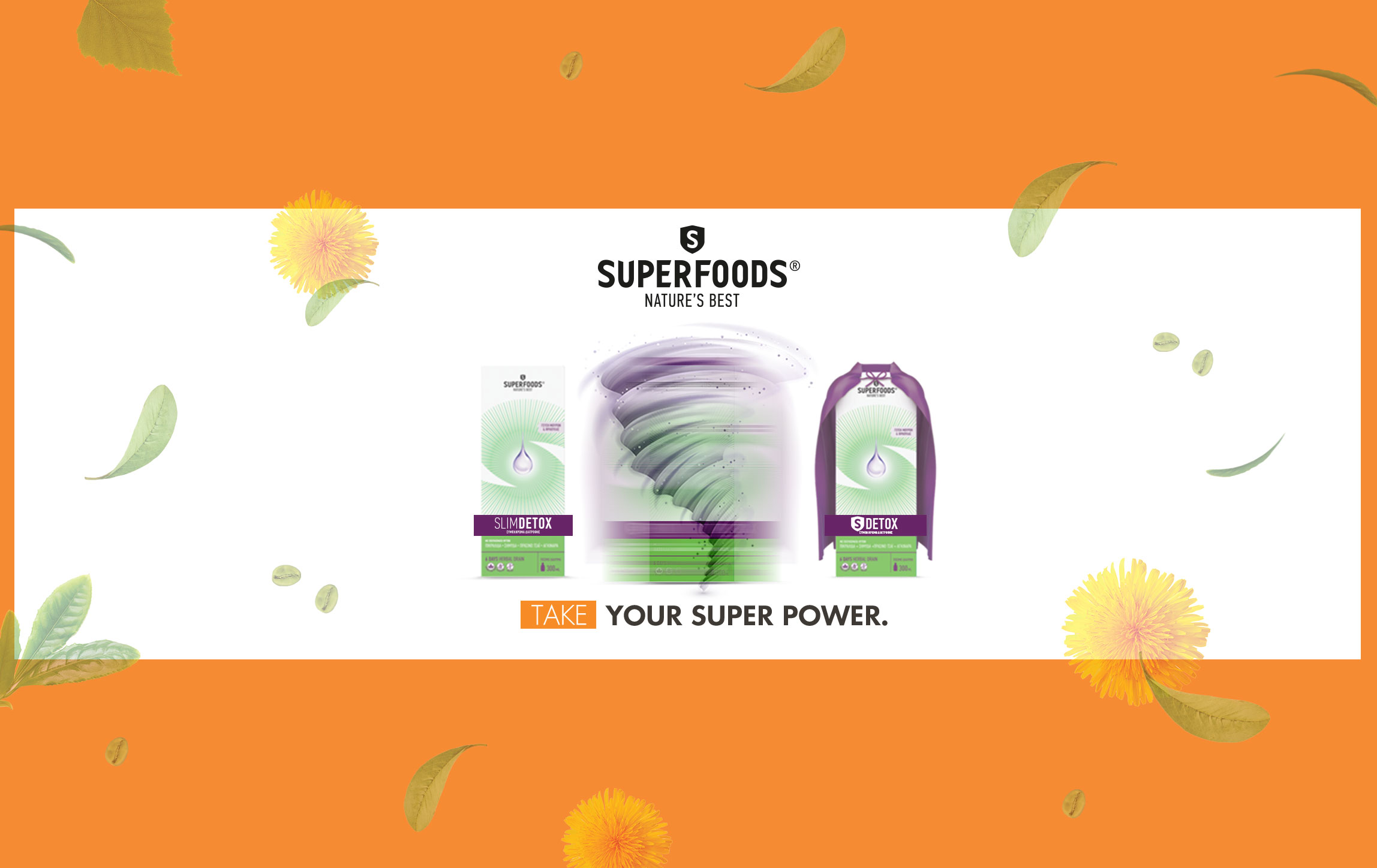 SLIM DETOX CHANGES TO S DETOX!
Why:
SLIM – Reduces the body's excess fluids
STRONG – Due to the strong detoxification you feel 'stronger'
SUPER – General feeling of vitality and well-being by the SUPERFOODS NATURE'S BEST®
SUPERFOODS NATURE'S BEST® SDETOX:
The unique superfoods composition of Dandelion – Birch – Green tea & Artichoke, remains exactly the same!
SUPERFOODS NATURE'S BEST SDETOX is an oral solution based on the acclaimed and proven properties of these 4 plants. It contributes to a strong detoxification & reduction of body's fluid, just in 6 days!
Recommended for both women & men who need a 'metabolism boost'. It is the best ally for the beginning of any diet program.
TAKE  YOUR  SDETOX !