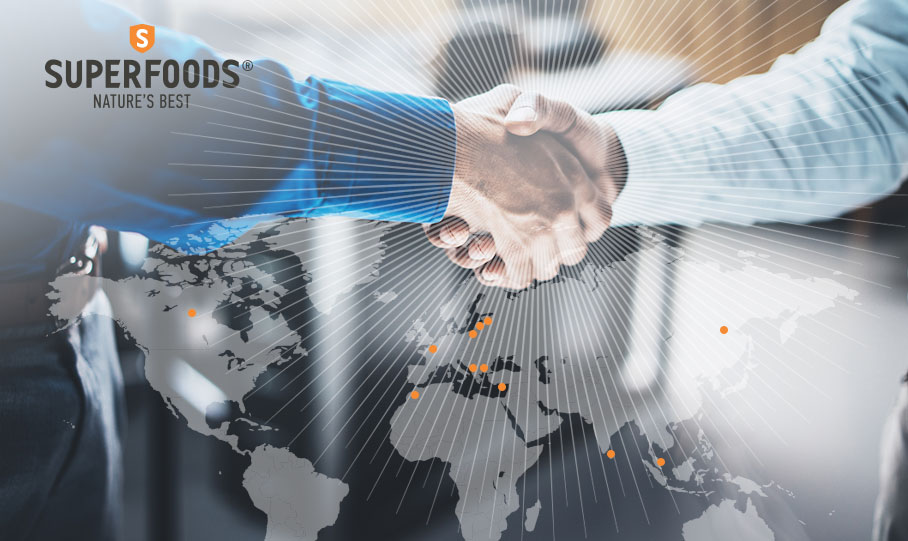 SUPERFOODS NATURE'S BEST® expands on 4 continents and 12 countries!
SUPERFOODS NATURE'S BEST®, leading provider of natural health products, is the first and only Greek company in the Food Supplements sector to rapidly expand its export business, having already acquired 12 overseas markets.
SUPERFOODS NATURE'S BEST® products will be available in 4 continents and more specifically in Europe (Belgium, Cyprus, Lithuania, Latvia, Estonia, Bulgaria, Albania), Asia (China, Malaysia, Sri Lanka), Africa (Morocco) and North America (Canada).
SUPERFOODS NATURE'S BEST®, was the first to introduce superfoods into pharmacies. Using superfoods as raw material, we make natural products that are high in nutritional value and rich in essential and beneficial ingredients. Our mission is to support consumers in their fight against everyday problems, contributing to their health, beauty and well-being.