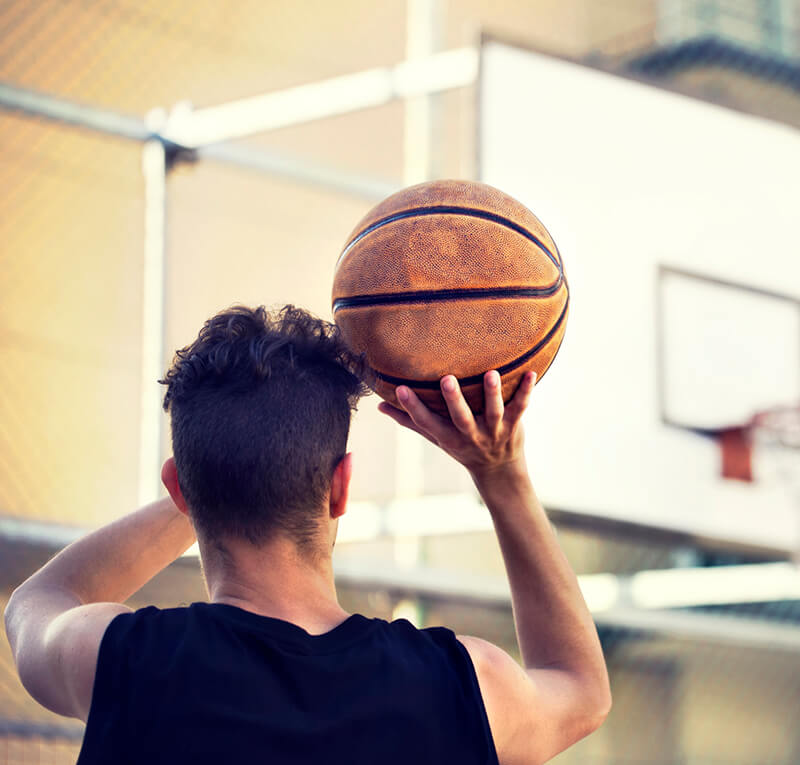 BASKETBALL COURT OPENS AT CORINTH YOUTH DETENTION CENTRE
On Tuesday, 16 May, a basketball court opened at Corinth Youth Detention Centre, sponsored by Panathinaikos BC SUPERFOODS®and the natural food supplements company SUPERFOODS NATURE'S BEST® , as part of the Euroleague corporate social responsibility programme "One Team – Basketball is Everywhere". After three years of participating in the programme, the "Greens" and their official sponsor have implemented a project that promotes the values of sport and gives young people some relief from the difficulties of their daily lives.
The ceremony was attended by Panathinaikos BC SUPERFOODS CEO, Panagiotis Triantopoulos, the director of the PAO BC Academy, Fragiskos Alvertis, and the Academy's coach, Ioannis Sioutis. Also present at the event were the General Manager of SUPERFOODS NATURE'S BEST® , Stavroula Chassapoglidou, and representatives of the local community, the police, the army and the church, who were welcomed by the director of the centre, Antonis Tsourekis.
From the speeches at the event
Panagiotis Triantopoulos (CEO of Panathinaikos BC SUPERFOODS): "In the three years that we have been visiting the Corinth Youth Detention Centre as part of the Euroleague's One Team programme, we have seen how this effort benefits young people, how much pleasure we give them, and how much we help them absorb the principles of teamwork and a sporting spirit. On our visit with the team last year, we saw the condition of the yard and promised to do everything we could to create an area where they could do sport, a beautiful basketball court where they can spend some time enjoying themselves. Today I feel particularly pleased and very moved that it has been completed and that we are here to open it. I would like to thank both the Euroleague, and SUPERFOODS NATURE'S BEST® for doing so much to help get the job done. Panathinaikos has always supported – and will always support – vulnerable groups and people in need."
Stavroula Chassapoglidou (General Manager, SUPERFOODS NATURE'S BEST® ): "SUPERFOODS NATURE'S BEST® , together with Panathinaikos, has the pleasure of participating in programmes with a social impact. This one is based on the values of sport and fair play. Sport gives you the impetus you need to move forward and build your life. The court is fantastic. It's full of colour, it provides an outlet for the young people here, and all that remains is for us to have a game with them!"
Antonis Tsourekis (Director of the Corinth Young Offenders Centre): "We carefully and patiently planned a basketball court, a sporting facility that was lacking and today is a jewel in the crown of the centre's amenities. Our aim is to provide the young people here in the centre with alternative outlets, which is why we have made an effort to expand our sporting programme. Panathinaikos BC Superfoods, with which we have had an excellent working relationship since 2015, has contributed greatly to this effort."
Ioannis Sioutis (PAO BC Academy coach): "It's important for young people to take up sport, and especially basketball. It helps them escape from the everyday and see things from a different point of view with the aim of a better future, because sport improves people."